Brands
Shop Hundreds of Sanitaryware & Building Material Brands for the Best from Around the World.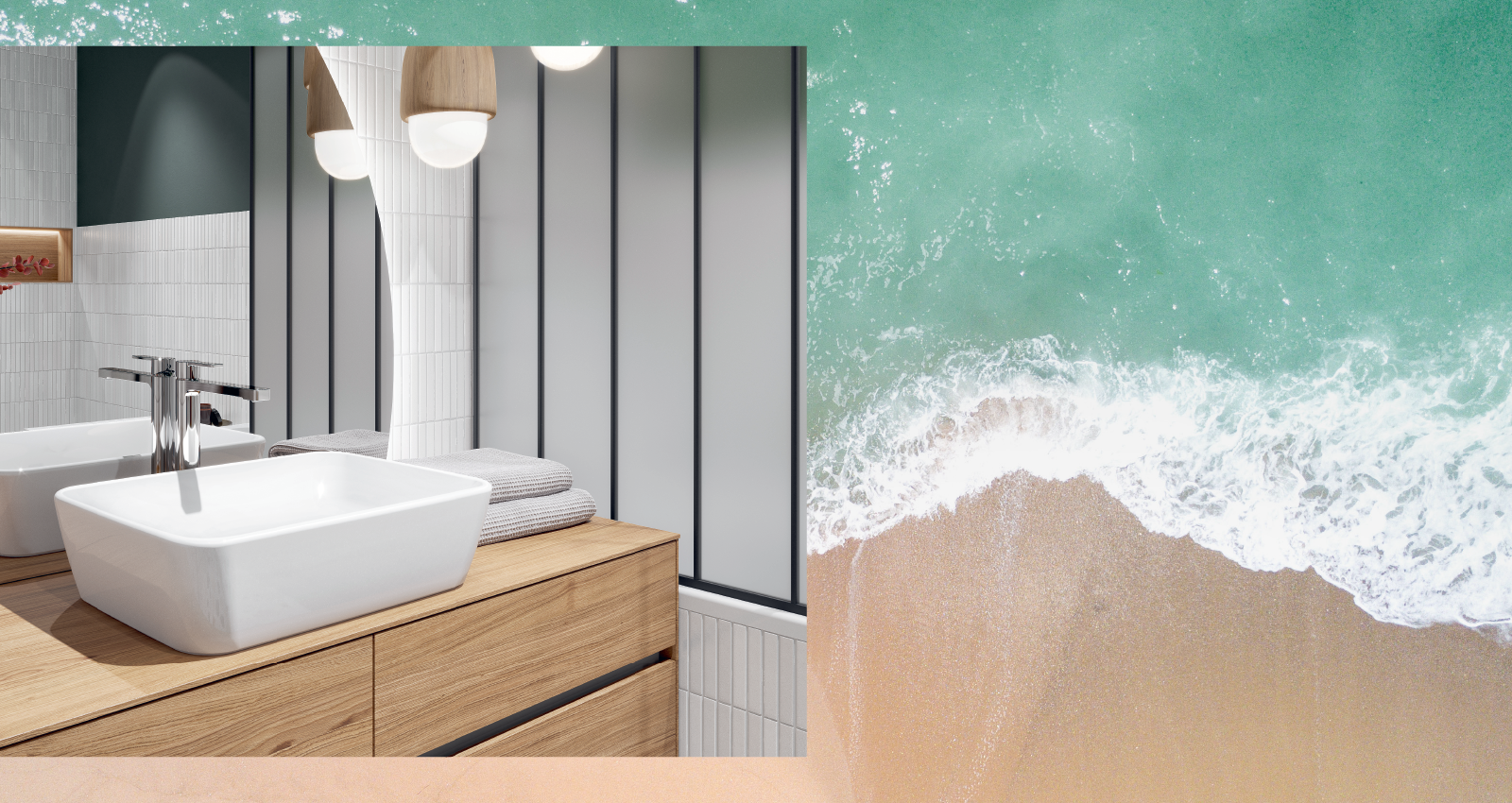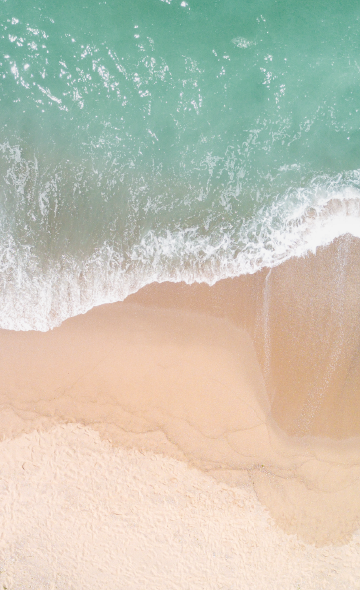 TREDEX
Since its foundation, TREDEX has maintained a commitment to achieving the highest quality products employing only the most advanced standards of production, and finest raw materials, from across Europe and Asia. TREDEX's full range of bathroom products focuses on innovative designs and technologies that provide sustainable lifestyle solutions without compromising quality or value.

TREDEX's history is long and its brand equity is well established amongst developers and traders in the Middle East. TREDEX is proud to have partnered with the best developers across the region in many of their landmark projects. Although TREDEX products are produced in the finest factories across Italy, Germany, Portugal and China, amongst others, the TREDEX brand is from the region and for the region. Amongst bathroom products brands, this gives TREDEX a unique perspective and relevance as we cater to our home region's tastes with a large portfolio of localized products and design collaborations created specifically for the Middle East by globally renowned designers.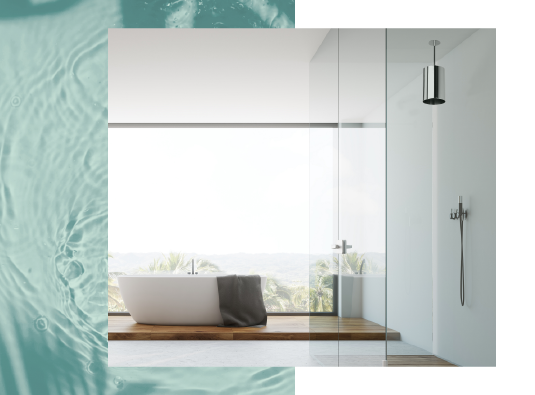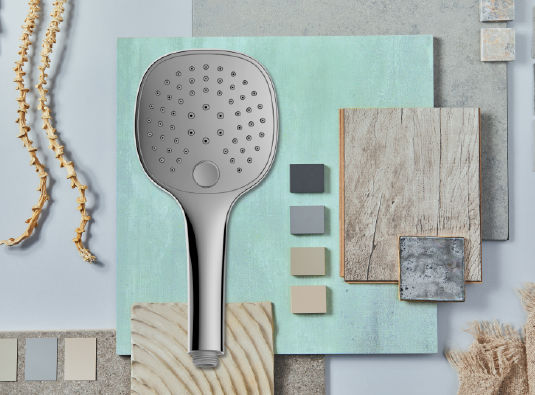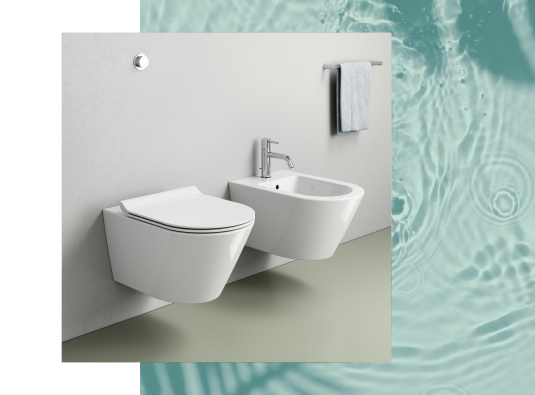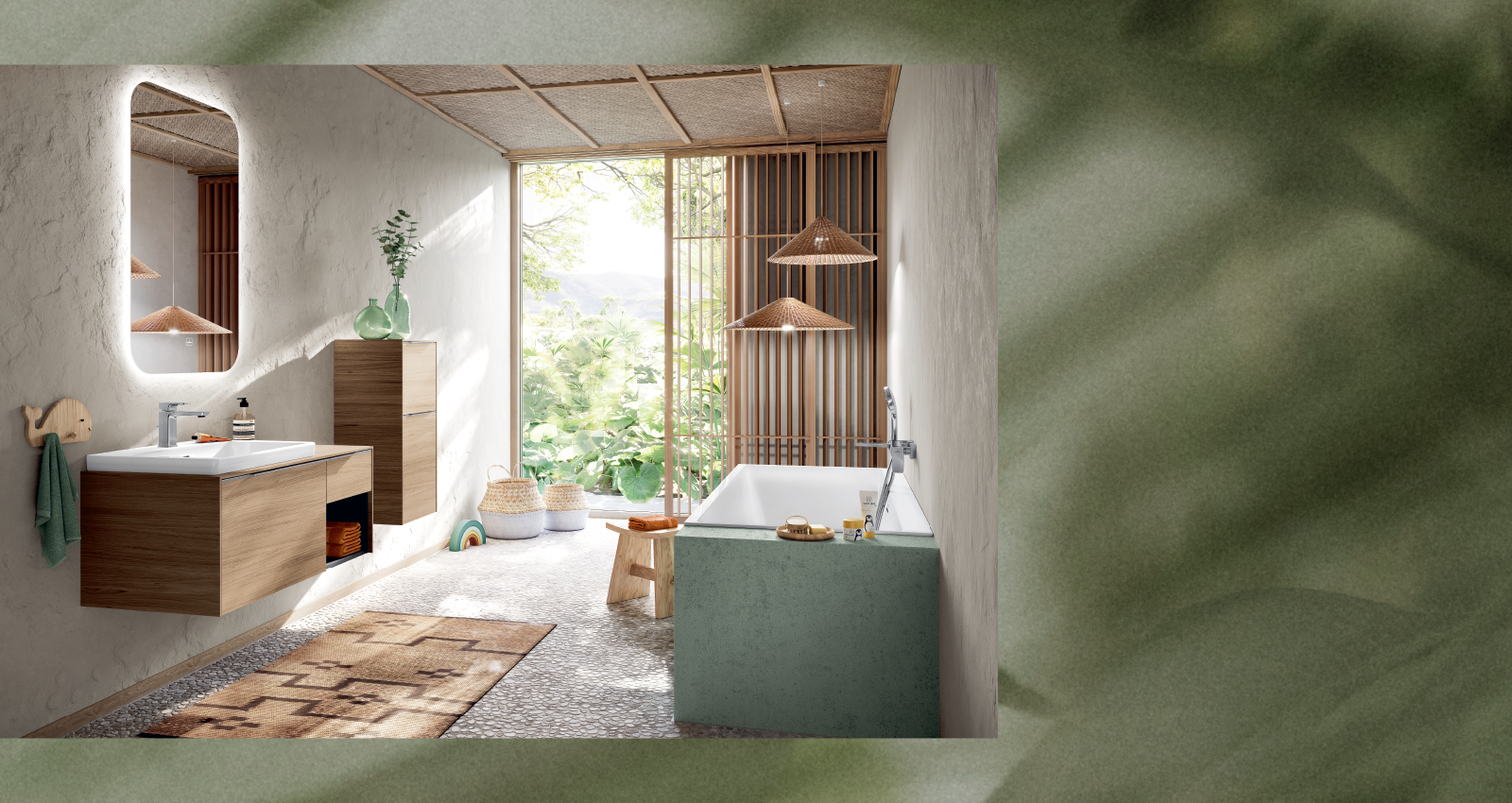 Villeroy & Boch
With a heritage dating back to 1748 in Germany, Villeroy & Boch is a renowned brand celebrated for its innovative and elegant bathroom solutions. Most of Villeroy & Boch's production takes place in Germany. Within the sanitaryware sector, the brand offers an extensive range of categories, encompassing a beautiful assortment of WCs, washbasins, bathtubs, and bathroom furniture.

Villeroy & Boch's core values revolve around excellence, sophisticated design, and a steadfast commitment to sustainability. Their products not only epitomize timeless aesthetics but also integrate eco-friendly technologies, reflecting a resolute dedication to responsible environmental practices. Villeroy & Boch remains an iconic symbol of luxury, quality, and environmental consciousness in the realm of bathroom design.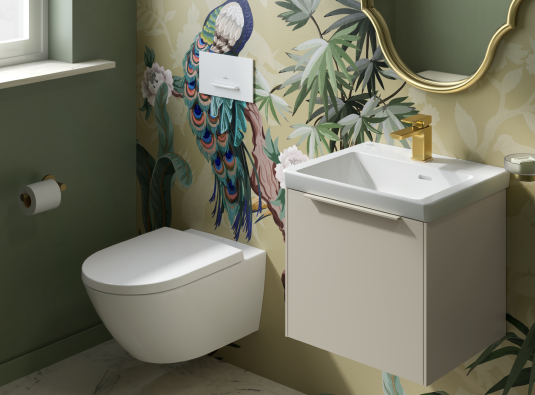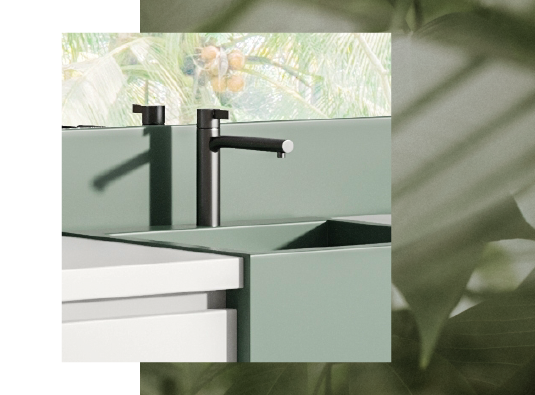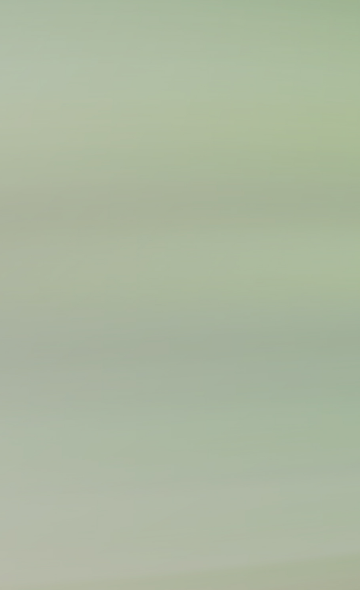 Dornbracht
Dornbracht, headquartered in Iserlohn, Germany, since its founding in 1950, is a globally acclaimed leader in designer fittings for bathrooms, spas, and kitchens, serving over 125 international markets. Dornbracht's steadfast mission revolves around reshaping architecture and design to enhance daily life within these essential spaces. With an unwavering commitment to responsibility and innovation, Dornbracht consistently strives for excellence in:
Design: Meticulously crafting timeless aesthetics. 
Water: Pioneering research into water presentation to elevate well-being. 
Architecture: Spearheading contemporary living space concepts.
Experience: Aspiring to excellence in every brand interaction. 

Sustainability is at the core of Dornbracht's manufacturing process, anchored in Iserlohn to uphold the standards of German quality while maintaining an eco-conscious approach. With 80% of materials locally sourced and 98% from within Europe, Dornbracht is an embodiment of innovative design, exceptional quality, and sustainable craftsmanship.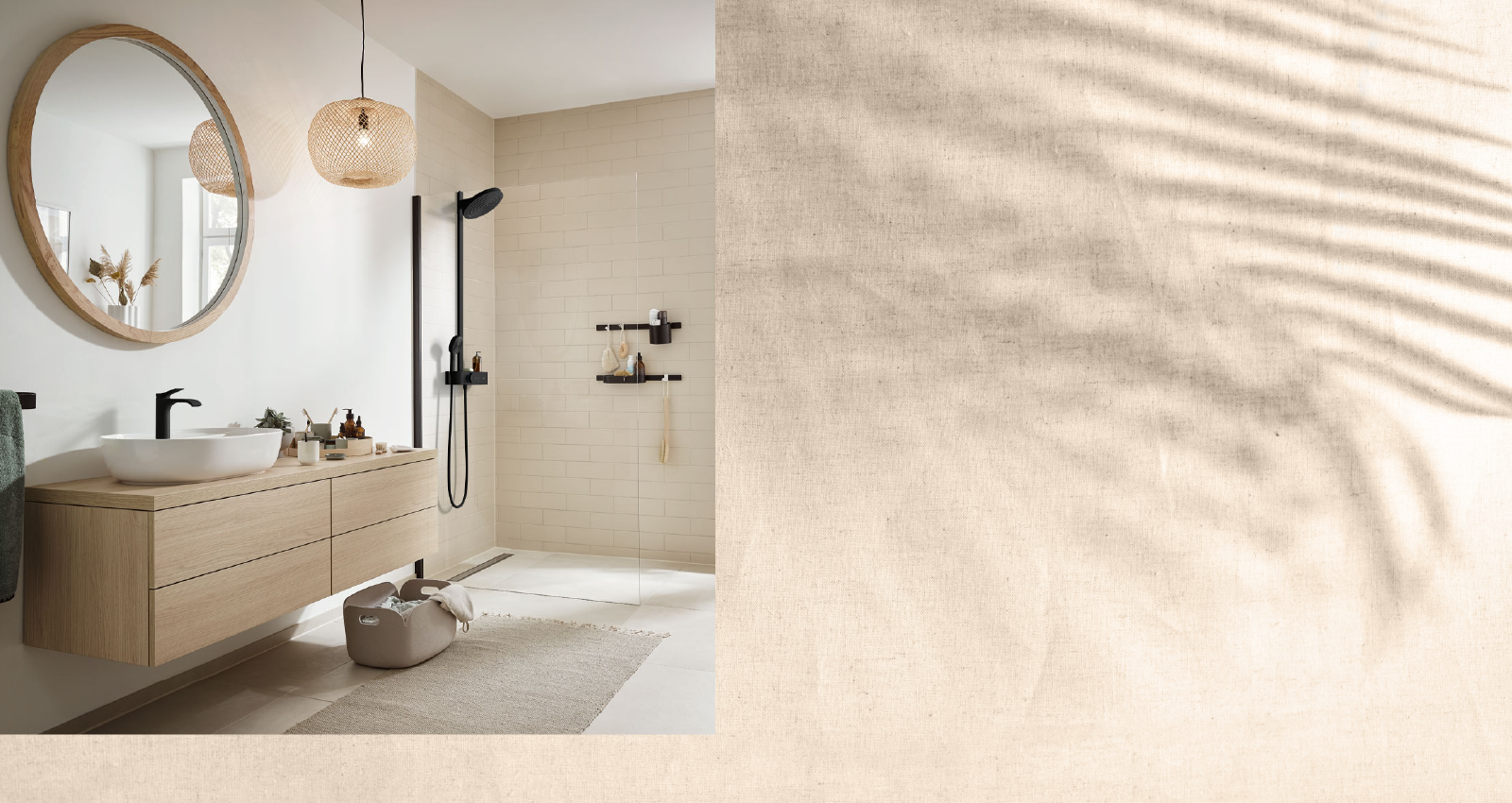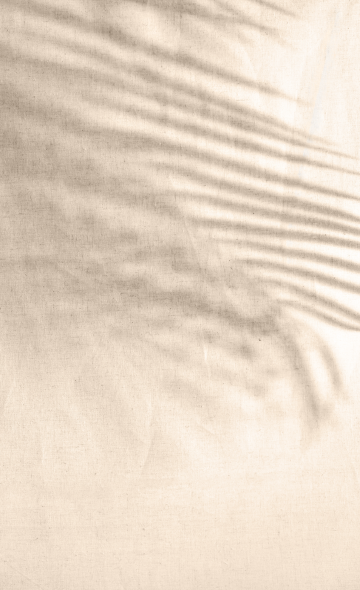 Hansgrohe
Hansgrohe, a globally acclaimed brand with a rich heritage dating back to 1901 in Germany, stands as an industry leader in bathroom and kitchen solutions. Renowned for unwavering dedication to quality and innovation, Hansgrohe's production facilities are primarily situated in Germany, where they uphold meticulous craftsmanship and precision engineering that define their products. Their extensive product portfolio spans categories within the bathroom and kitchen domains, encompassing faucets, shower systems, and bathroom accessories. Central to Hansgrohe's core values are sustainability, environmental responsibility, and customer-centric design. The brand's commitment to reducing environmental impact through water-saving technologies, coupled with their focus on enriching lives while conserving resources, solidifies Hansgrohe's position as a beacon of excellence and sustainability within the industry.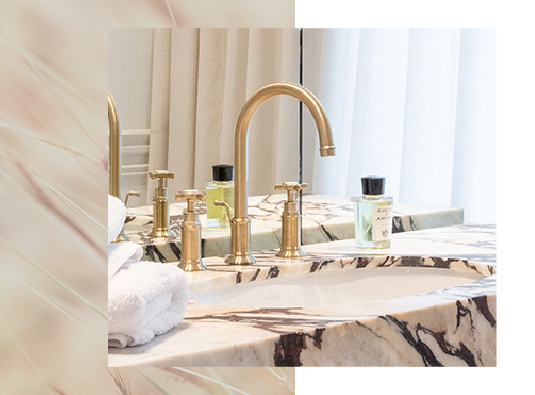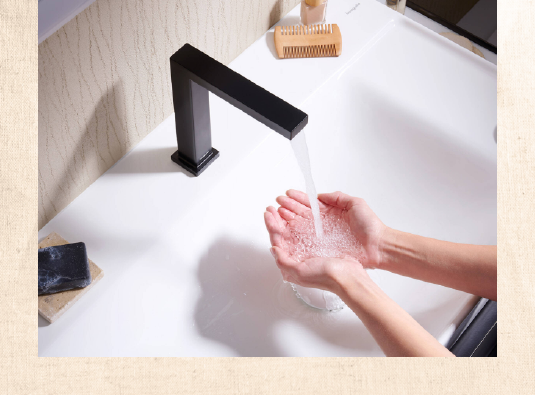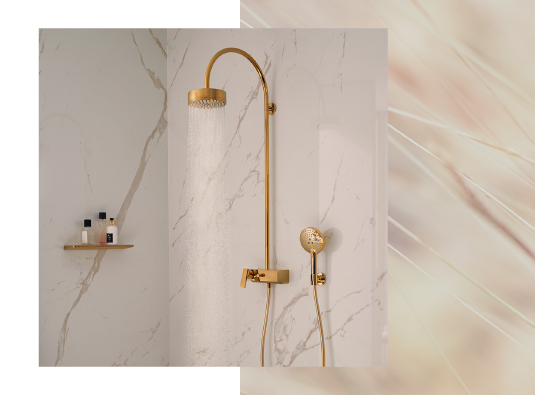 GROHE
GROHE is a renowned brand in the world of plumbing and sanitary fittings, recognized for its exceptional quality and innovation. Founded in Germany in 1936, GROHE has a rich heritage deeply rooted in precision engineering. Their commitment to excellence is evident in their production facilities, strategically located in key regions like Germany, Portugal, and Thailand, ensuring the highest quality standards across their global product range. GROHE spans a wide spectrum of categories within the bathroom and kitchen space, offering faucets, showers, and complete bathroom solutions, all designed to seamlessly blend style, functionality, and sustainability. At the core of GROHE's philosophy are values like sustainability, innovation, quality, and design. They consistently push boundaries to create eco-friendly products, showcasecutting-edge technology, and elevate the aesthetics of everyday spaces, making GROHE a trusted choice for those seeking superior plumbing solutions worldwide.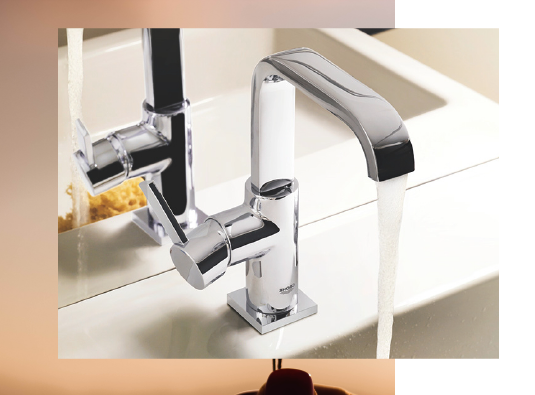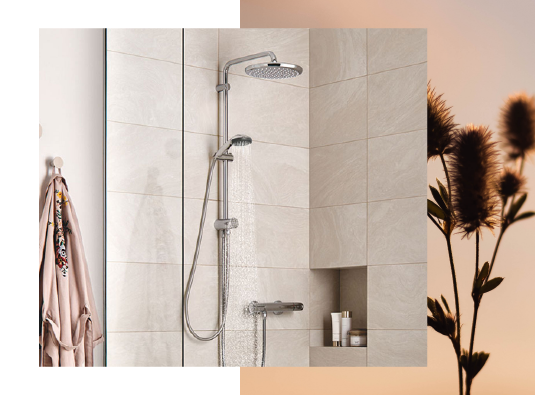 All Other Brands